What We Do
Smart Home Design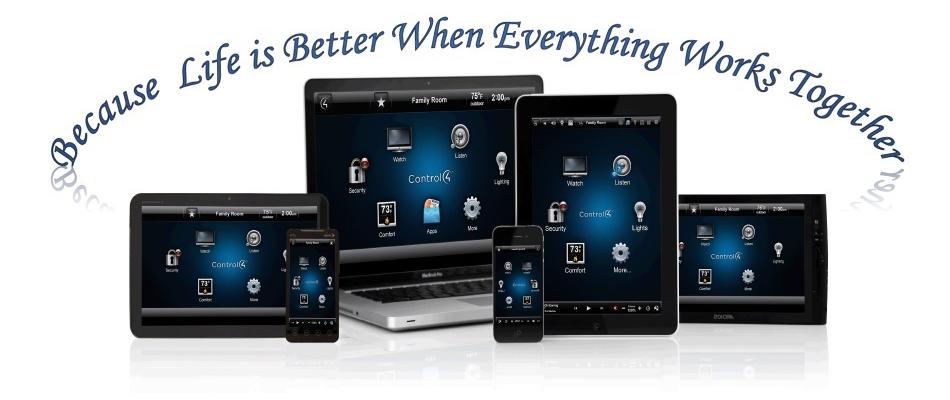 Today we are more connected than ever. From homes small to large, old and new, Control4 automation makes your electronic components and systems work together, seamlessly. A handheld remote for your video experience, a touch screen to browse and play music, or a keypad to manage lights, shades, audio, and more. Control4 has many interfaces that allow you to interact with your home however you chose. Should you prefer no interface at all, simply use your voice to control anything in the house.
SMART LIGHTING
Control more than just lighting with sleek customizable buttons – including music, movies, and more – with a simple press. Turn on/off multiple rooms or the entire house with one tap, have the lights illuminate in the theater when the pause button is pressed, and lights can turn off automatically when the room is unoccupied. Your home can even alternate lights to appear occupied while you're away.
SMART THERMOSTAT
Enjoy your personalized comfort settings with just a few taps through the user-interface on your smartphone or touch screen, or even by voice. Integrate Control4® automation with your existing heating and cooling systems. Even light the fireplace without leaving the couch!
SMART WIFI NETWORK
Araknis Networks are solutions designed specifically for the Control4 connected home, delivering superior wireless performance and offering the most dependable routers and switches available. Youll get the most out of your home network with incredibly high speeds, elevated traffic flow, and products designed to eliminate lag, jitter, and buffering in audio and video traffic. Your dealer can even manage your network for you—to pro-actively preempt any issues and fix them remotely, before you even know they occur
SMART WATER LEAK DETECTION
A simple leak can wreak havoc on your home if not detected early on. The Water Leak Detection Package can alert you via text the moment a water leak occurs – whether it's a hot water heater, a hot tub or a fish tank – allowing you to respond quickly so you can prevent the leak from doing too much damage.
SMART DOOR BELL
Answer your door anywhere! More than just a doorbell or an intercom: Receive notifications on your smartphone when the doorbell button is pressed. You can see visitors, talk to them and open the door – from anywhere in the world – via smartphone or tablet.
SMART LOCKS
Compatible with your Control4 systems, smart locks offer a virtual key to your home, giving you the ability to lock and unlock your doors from anywhere in the word, and alerting you to who is coming and going.
SECURITY CAMERAS
Many homeowners rely on surveillance cameras and NVRs to strengthen the security of their homes and businesses. With Control4 it's easy to check in from anywhere in the world – right from your smartphone.
MOTION SENSORS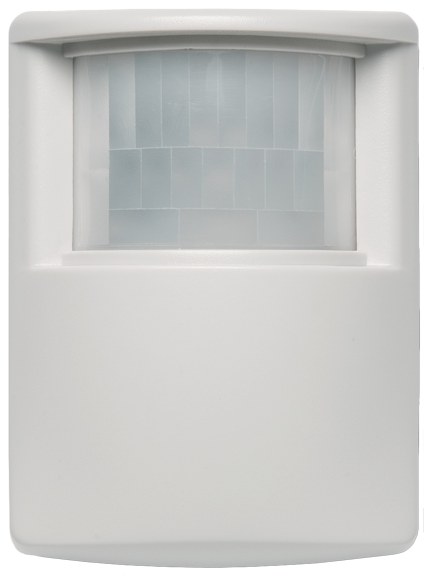 Sensing motion and light inside and outside the home gives you automation control that responds to movement or changes in ambient light levels. Whether it's the front porch, living room, garage or backyard, sensors are key in detecting motion within your home to provide peace of mind.